Are you tired of irrigating your flowers and plants every day like clockwork? When you have to leave for a week or longer, do you have to hire someone or ask your neighbor to help with watering your green friends? 
With Perfect97 Drip Irrigation Kit, your problem will all go away. Our kit can be easily DIYed to water up over 30 plants.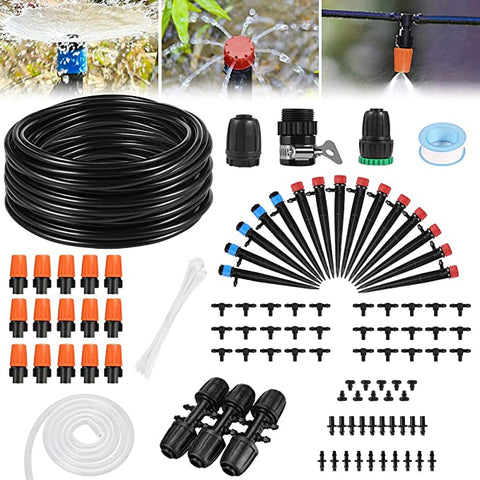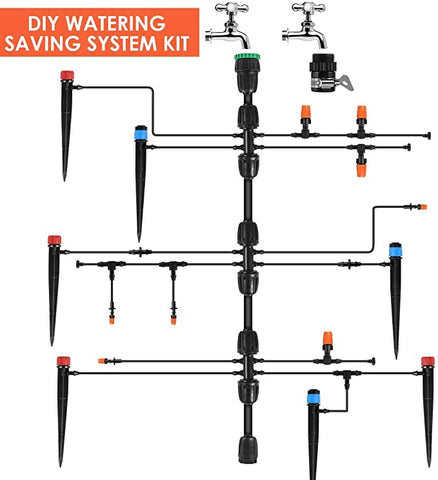 WHY BUY FROM US?
Most kits only use thin tubes to be assembled together at each nozzle end. When you set for more than 3 or 4  plants, the water pressure is just not enough. It will cause water leaking, weak water drip even failing to water the plant entirely.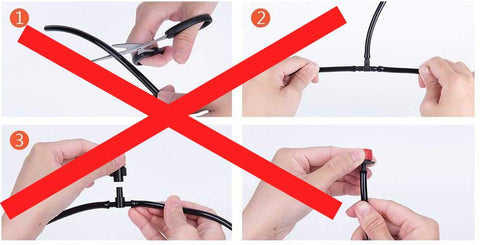 Our kit is using 3 Four Pipe Connectors to link to all 3 kinds of nozzles, fully sealed. You don't need to worry about the water pressure, even for the remotest nozzle.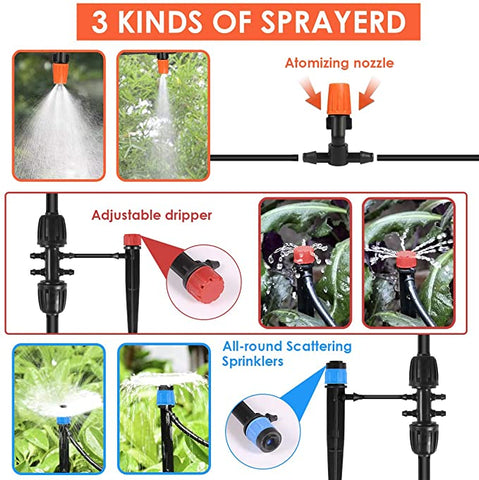 It can be used for Flowers, Plants, Bonsai And Potted fruit, Patio drip irrigation. Garden watering kit for Family Homes, Hotels, Clubs, Offices patios, greenhouses, gardens, lawns and Other Plants Of Intelligent Care.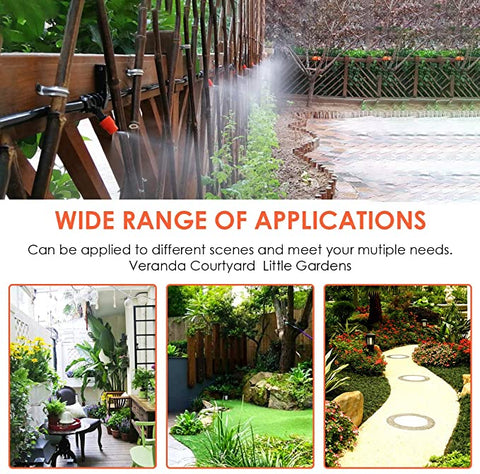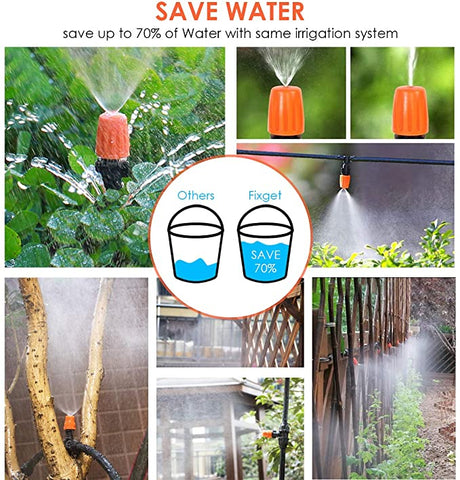 Installation instruction