After a day of hiking, most people were very tired when they arrived at the destination. With the help of inflatable camping mattress, you can rest outdoors more warm and comfortable, have a good sleep, and reduce your fatigue.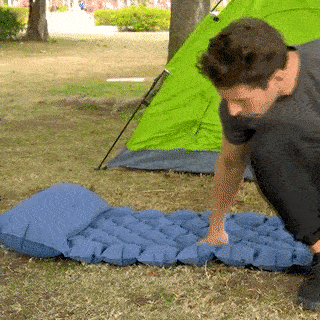 Designed with your comfort in mind, the Outdoor Inflatable Sleeping Mattress conforms to your body and keeps you away from cold, hard ground so that you get a goo night rest. It's easy to inflate and deflate. Equipped with integrated pillows that support your head.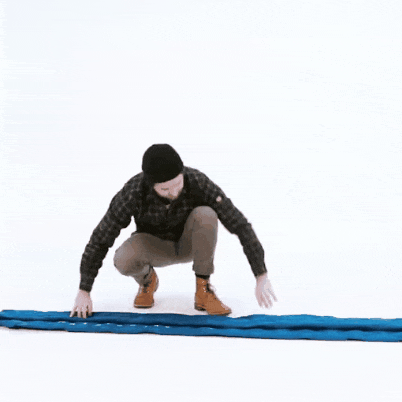 BENEFITS OF OUTDOOR SLEEPING MATTRESS
1. Extremely durable: As hikers & campers ourselves, we got sick and tired of having to cover it! 
This is why we guarantee that the mattress we create won't do so, We use a durable two-layer material for maximum resistance.   
2. Super lightweight: A typical outdoor mattress weighs 1-2kg! Ridiculous. With a finished product weight of just 500 grams , we've made it our goal to reduce the weight of the mattress as much as possible.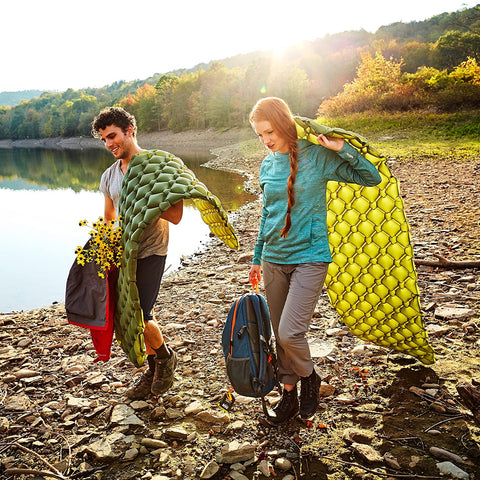 3. Super compact: One of our customer favorite traits about this rug is that it is as small as a water bottle when folded and stored in its carrying pouch. There's nothing worse than a bulky sleeping mattress that swings on your side as you walk.   
4. Maximum comfort:  Do you have back pain and neck pain every time you go camping? We certainly did ... This is why we tested and tested the comfort of a mattress with thousands of people until it became one of the most comfortable rated mattresses from before to now. 
With 144 insulated flexible air cells contoured to the exact shape of your body, the professional design of this cushion will help you get a comfortable night sleep no matter where you are.   
5. Anti-cold: Your body absorbs cold from the ground 10 times faster than surrounding cold air. So when camping, the last thing you want is a mattress that can do it too. 
That's why we have an ergonomically designed multi-layered system inside our carpet to ensure a minimum amount of heat is transmitted from you to the ground, achieving an R value of 4.2.  
6. Integrated pillow: The top of the mattress is padded in the shape of a pillow to provide the right cushion for your head and neck, which is important for comfort and a good night's sleep.  
NOT GOOD MONEY BACK GUARANTEE!
If for any reason you don't have a positive experience, we offer a 30 day warranty and will do everything we can to make sure you are 100% satisfied with your purchase.

We have 7 days a week email support. Don't hesitate to contact us if you need help.