We know that chronic pain, swelling, injuries, and discomfort can take a toll on your mood and wellbeing, whether you have SI Joint Pain, sciatica, herniated discs, sprains and strains.
Our back support is an indispensable tool. It protects injured lumbar inter vertebral discs by limiting waist movement, and relieves or alleviates the pain and soreness of the waist muscles. So you can finally move around without pain again. Total Freedom!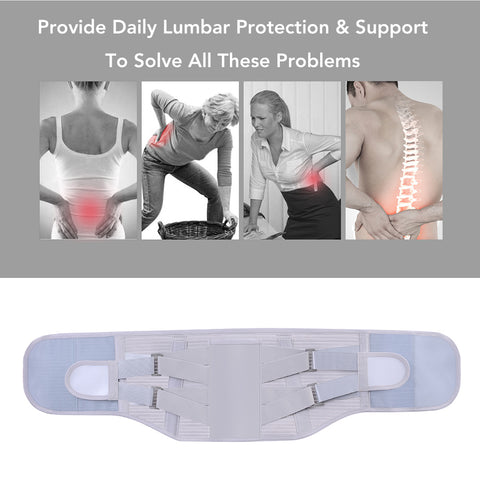 Our industrial durability is made with premium materials, giving you the gift of years of support
Mesh material more lightweight and breathable than other material.

4 Built in steel support stays, reduces your body's load on your spine's lower discs, creating a more even distribution of weight for less pain.

3 Flexible steel stays the waist side the back support from moving up.

Dual-layered compression belt with velcro fastener, Adjust the back support to the exact position and pressure for your needs.

Detachable lumbar mesh pocket that you could add hot or cold packs (packs not included),with the added comfort of ice or heat.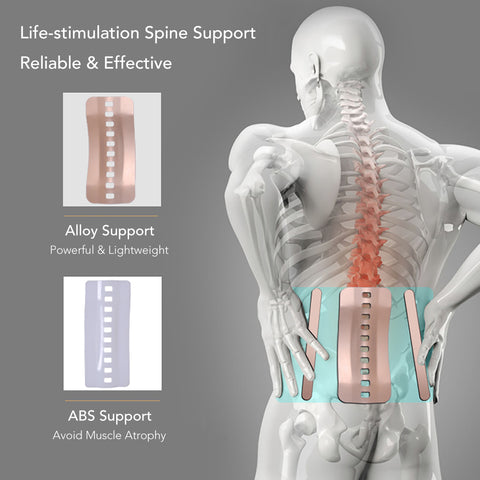 Feel Good Again!
Firm fabric and inserts mimicking the natural curve of your lower spine, helping you maintain a good posture and keeping your vertebrae in place.while the pulley creates an easy-to-adjust fit that's just perfectly snug and evenly distributed It sounds like a straitjacket, and it does hug you tight, but comfortably. In fact it feels like it was tailor-made just for your body.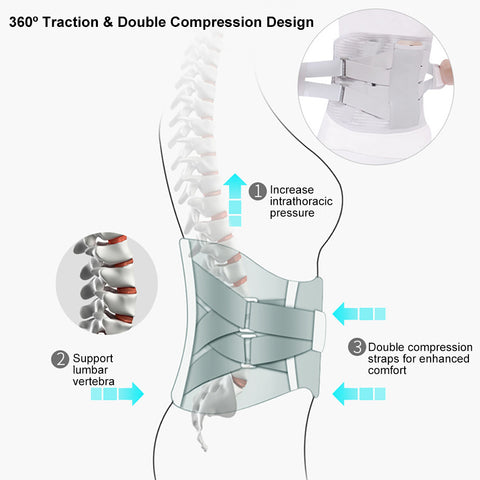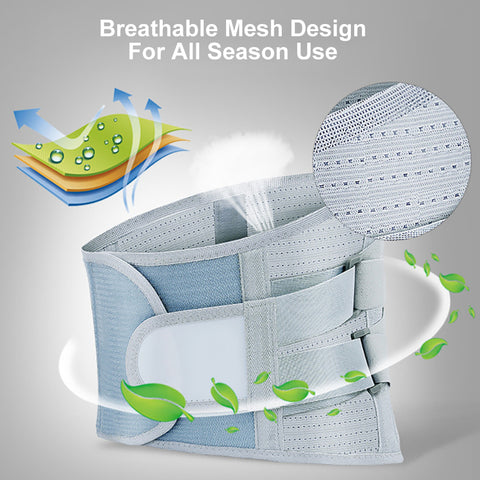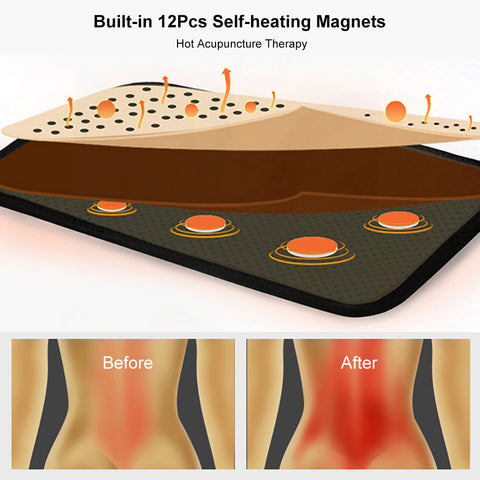 Size for reference:
S: Length about 90cm. Suit for waist circumference 70-87cm
M: Length about 100cm. Suit for waist circumference 88-97cm
L: Length about 110cm. Suit for waist circumference 98-107cm
XL: Length about 120cm. Suit for waist circumference 108-117cm
What's include:
Lumbar Support Belt
lower back support
back support
back belt
back brace support
back support belt
with self-heating pads